Daily Diving from only 39 Euro per day for 2 boat dives ! - click here to book ! - EMAIL US
PADI Open Water Course 3-4 Days from only 280 Euro ! - click here to book ! - EMAIL US
For special prices on diving packages & PADI courses click here to - EMAIL US !

Sharm El Sheikh- World Class Scuba Diving Resort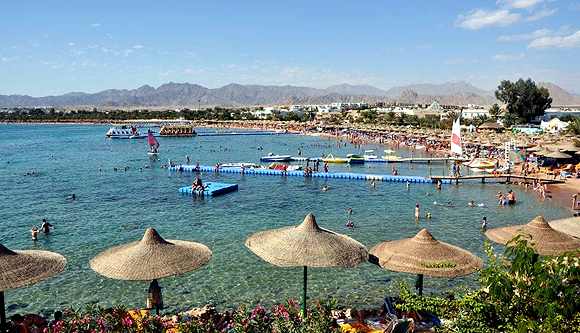 The simplicity of sun, sea, and sand. The luxury of five-star hotels, world class scuba diving, plus water sports, shopping, and entertainment. This is Sharm El Sheikh, one of the most accessible and developed diving resort communities on the Sinai Peninsula. All around are Bedouins, colorful tents, mountains, and sea.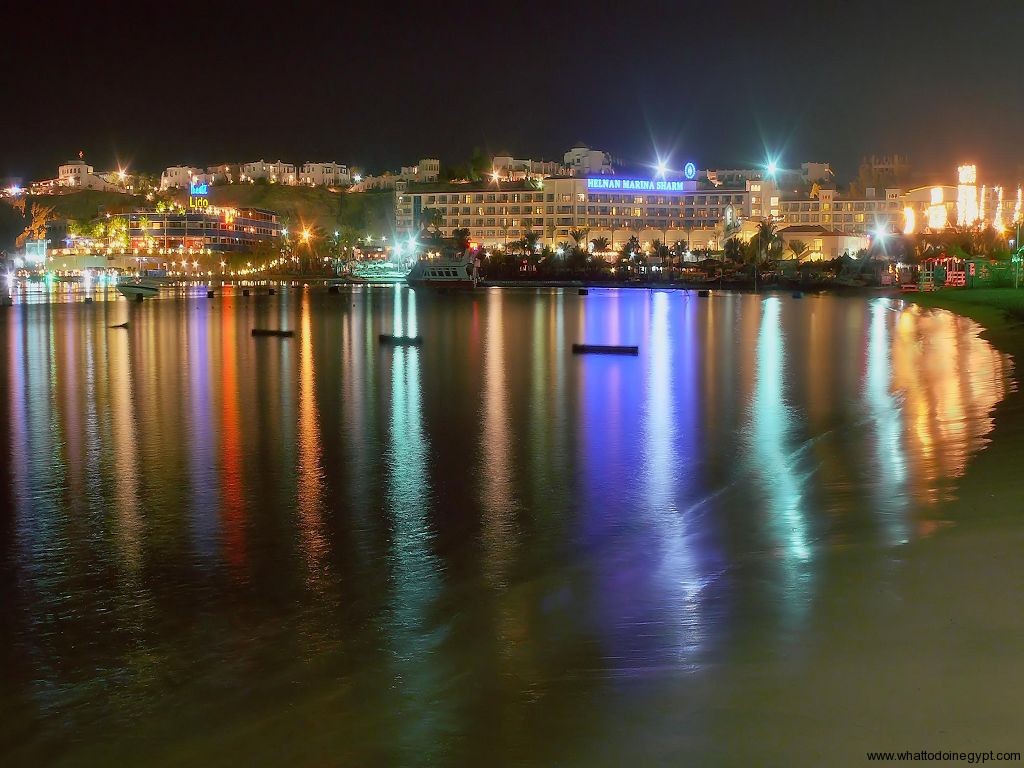 There are small intimate hotels with modern designs, as well as larger hotel complexes belonging to International chains, plus all the amenities one could expect of a major diving resort city. Night Life includes casinos, discos and nightclubs, golf courses, and health spa facilities. In fact with diving, snorkeling, windsurfing and other water sports, horses and camel riding, desert safaris, and great nearby antiquities attractions, it is almost impossible for a visitor to ever suffer from boredom.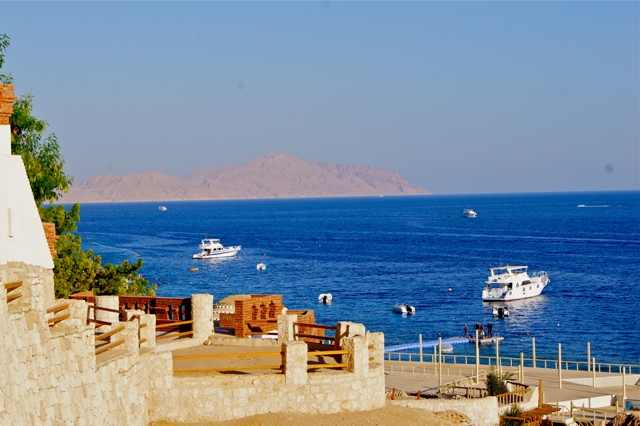 Four miles south, the southern section of the town stands on a cliff overlooking the port, with breath taking views of Ras Mohamed National Park. Na'ama Bay is the center of the tourist activities, located just north of Sharm el-Sheikh city, this area is a resort town of its own. Most hotels at Na'ama Bay have their own private beaches with comfortable amenities such as chairs, shades, and beach bars. Shark's Bay is also nearby, a Bedouin Village and a growing resort community with views of Tiran Island and the coral reefs in the narrow strait.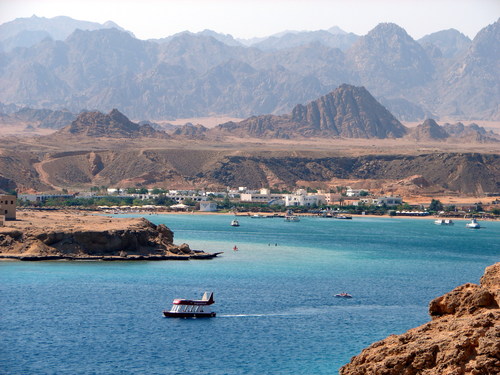 The small harbor known as Sharm el-Maya is located next to the city center, which has accommodation for boats, and includes a Yacht Club with rooms. For those who live to shop, the old town provides shops with both foreign and local products, including jewelry, fragrant oils, leather goods, clothing, pottery, and books. There are several restaurants serving fresh fish and exotic Egyptian BBQ, where the locals eat. This is a must visit for all diving enthusiasts. There are many diving sites in Ras Mohamed, Tiran, and along the 10 mile beach between Ras Mohamed, the local coast-line, and the Strait of Tiran.